Wikimedia Czech Republic is an association whose members, employees and volunteers cooperate on the development of Czech Wikipedia and its sister projects and who are interested in and contribute to the spread of free creation.
Council
Based on its statutes, the main body of the association is the general assembly (that is, the meeting and deliberation of all of the association's members), habitually being held once a year. The council headed by the chairman supervises the activities of the association between general assemblies. The revision committee is another of the association's bodies.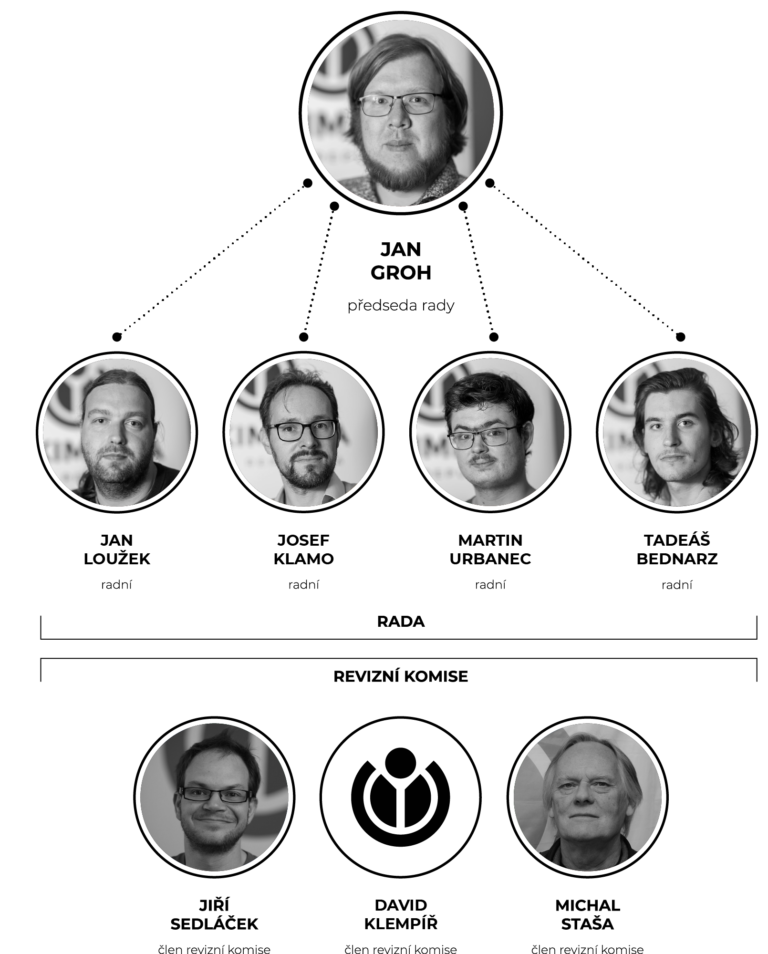 Team of employees
The projects and objectives are realized by the team of employees headed by the executive director. The association cooperates with a number of external workers, volunteers and active members who support its operation and carry out partial activities.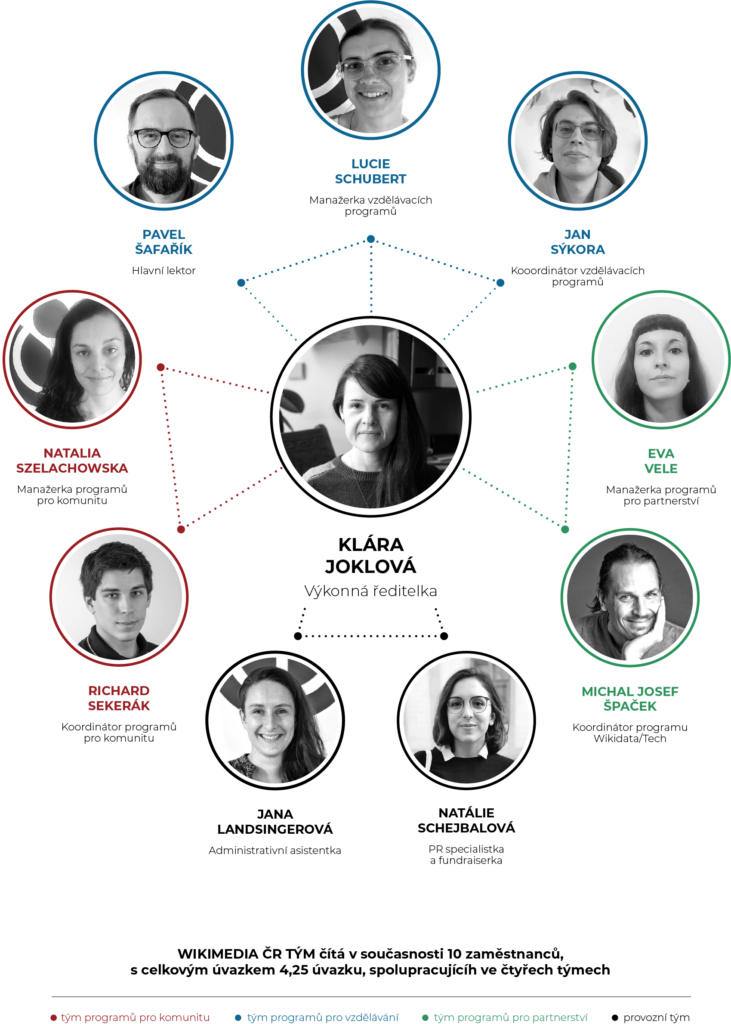 How to become a member?
We welcome anyone who embraces the aims and principles of the association. Join us and expand not only our Czech but also our international Wikimedia community. You will find everything you need to know about becoming a member right here.
Wikimedia Czech Republic currently has 67 regular, two supporting, and three honorary members.