Wikimedia Czech Rebublic is continuously growing and welcomming new external cooperators, who are interested in working with us, as well as volunteers, who want to take part in our projects. We also appreciate partner institutions, with whom we collaborate on achieving our goals.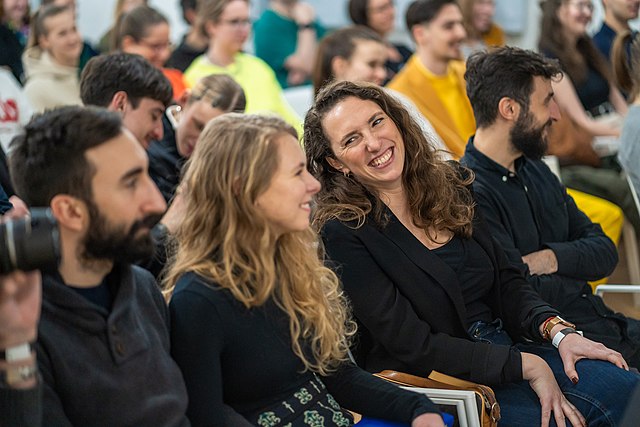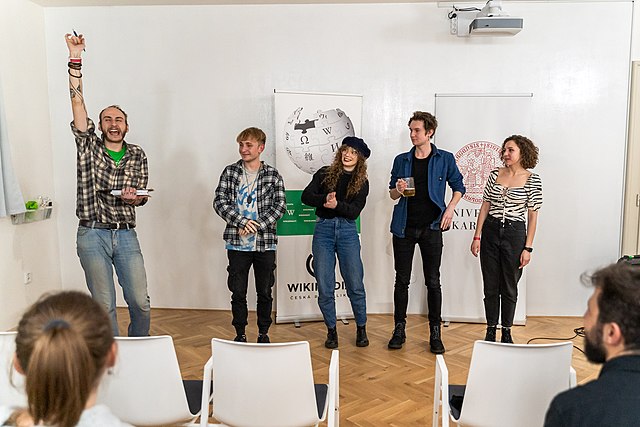 How to become our external collaborator?
We are looking for::
Lecturers – for courses of editing Wikipedia, contributing to Wikimedia Commons or Wikidata all over the republic/online.
Residents – to collaborating and partner organizations – that is, someone who will contribute for the given organization to Wikimedia Projects (Wikipedia, Wikimedia Commons, Wikidata) – currently, we are looking for a resident for Prague Zoo.
Want to become an external collaborator?
Do not hesitate to contact us at info@wikimedia.cz.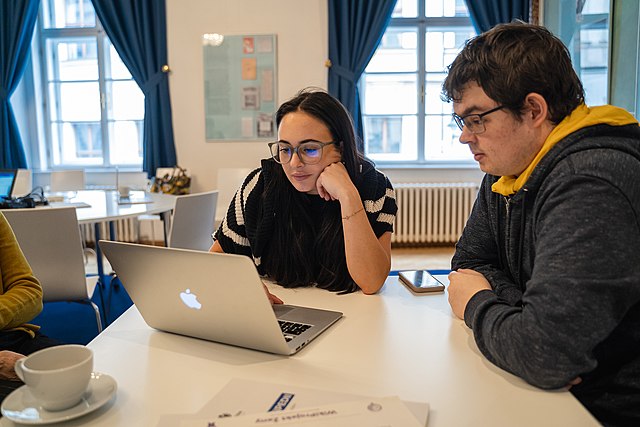 How to become a volunteer for Wikimedia Czech Republic?
The entire Wikimedia movement was built and still works on the principle of volunteering. Thousands of volunteers all over the world contribute to Wikimedia Projects in a wide variety of ways, for example in the role of:
editors
photographers
developers
lecturers
event organizers
contact persons in GLAM organizations and numerous other
The association supports volunteers in diverse ways, for example by:
Offering compensation for expanses connected with volunteering (We Photograph Czechia project).
Providing material and organizational support (lending photographic and other equipment).
Supporting local projects and partnerships (via Community minigrants).
Networking with other volunteers and active members of the Czech community.
Supporting international cooperation.
What forms of volunteering are welcomed?
Organization of local events – educational events for the local community – editathons, lectures, exhibitions, trainings.
Organization of community events – photographic and editing workshops (WikiTown etc.), trainings for editors and photographers.
Creation of local partnerships – the acquisition of content for Wikimedia Projects from local public (GLAM) institutions – (galleries, libraries, museums, archives etc.).
Creation of PR materials – videos, photographs etc.
Want to become a volunteer?
Do not hesitate to contact us at info@wikimedia.cz.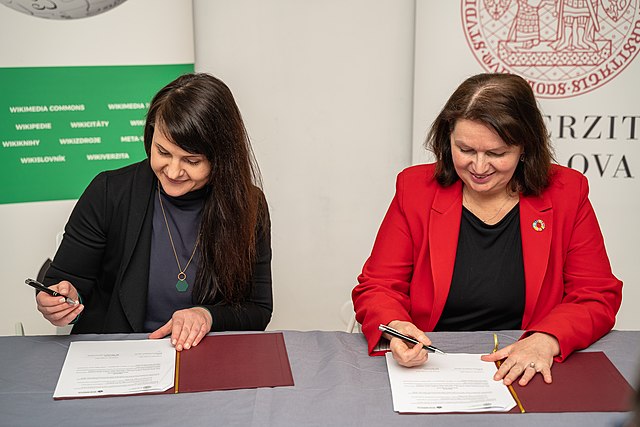 How to become a partner of Wikimedia Czech Republic?
In order to further development of Wikimedia Projects, we are looking for new, mutually enriching strategic partnerships with national and local institutions.
There are numerous forms of possible cooperation – sharing multimedia content and data, realization of joint projects, offering venues for our events, holding joint events for the public etc.
Types of partnership:
Partnership with public institutions (galleries, libraries, archives, museums etc.) – especially on joint projects aimed at sharing open source content (free works, photos, data etc.) for Wikimedia Projects – for example National Library or Prague City hall – learn more.
Cooperation with institutions with which we host joint events – editing marathons (editathons) or trainings – for example Goethe-Institute Prague, ELPIDA.
Membership or cooperation with professional and voluntary organizations – in pursuit of mutual goals – for example DigiKoalice and others.
Cooperation with other organizations or individuals that support our non-profit operations – for example Václav Havel Library.
If you are interested in forming a partnership with us,
please message us to info@wikimedia.cz.