Open access to information and knowledge has become a necessity in today's world, increasing the need for acquisition of various skills. Wikimedia continues its mission to support open access to learning and lifelong education via its educational programs. We strive to attract newcomers, increase public awareness of Wikimedia projects, and improve our social relations and activities within the Czech community.
Seniors Write Wikipedia
Lived wisdom finds its home at Wikipedia thanks to courses for seniors.
The idea to engage senior citizens in Wikipedia was brought forward by professor Sokol and others in 2013. Since then, we have been offering dedicated courses for seniors all over the Czech Republic along with online support and other educational events.
Apart from senior citizens, we also cooperate with libraries and librarians who often host and teach our courses.
Students Write Wikipedia
No more papers that never see the light of day. The future belongs to open and shared knowledge.
We provide students and teachers the platform for submitting papers in the form of Wikipedia articles. Using the Outreach Dashboard tool, the teachers can assign work on an entry to students and track their progress. This results in professionally certified content and provides an opportunity to produce meaningful papers at the same time.
Teach (With) Wiki
Wiki belongs to education, create a space for it in your own way.
Our accredited Teach (With) Us program helps teachers introduce tasks that develop the critical thinking and digital literacy of their students at the elementary and high school levels. The program teaches students how to work with sources and information.
Besides rearing and teaching a new generation of Wikipedia contributors, we also focus on educating Wikipedia readers.
Open Educational Program
Wikimedia is open for anyone with desire for knowledge.
Do not seem to fit into any of our target groups? Don't worry and contact us anyway, we are open to everyone. We can help you make your first steps into the Wikiworld.
Apply for a course, attend one of our Wikiclubs or read our editing guides. Whether in person or online, everyone can participate.
Event calendar
11. 07. 2022
Pondělní Wikiporadna #1
18. 07. 2022
Pondělní Wikiporadna #1
25. 07. 2022
Pondělní Wikiporadna #1
01. 08. 2022
Pondělní Wikiporadna #1
08. 08. 2022
Pondělní Wikiporadna #1
15. 08. 2022
Pondělní Wikiporadna #1
22. 08. 2022
Pondělní Wikiporadna #1
Education news
Do you need help with Wikipedia and would you appreciate… Read more »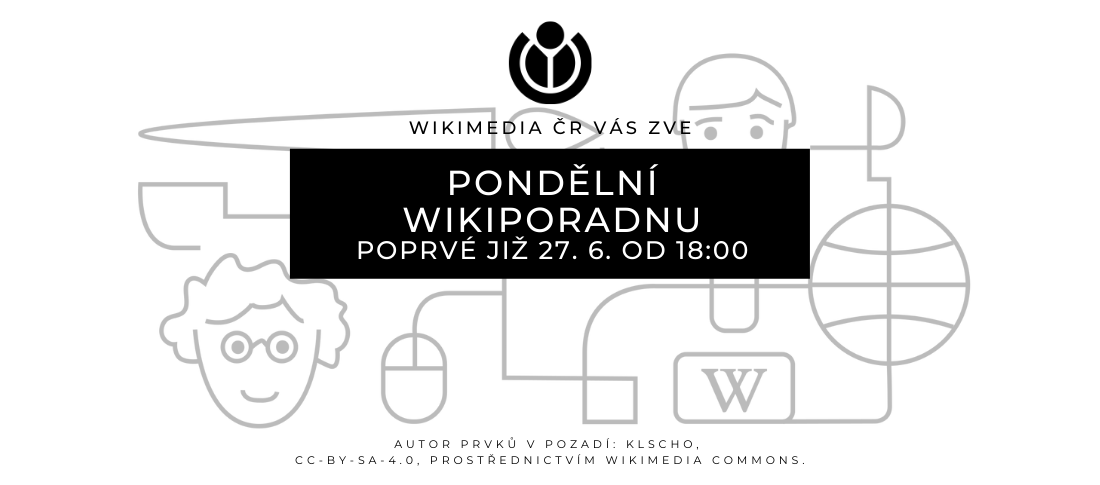 All news
More about our programs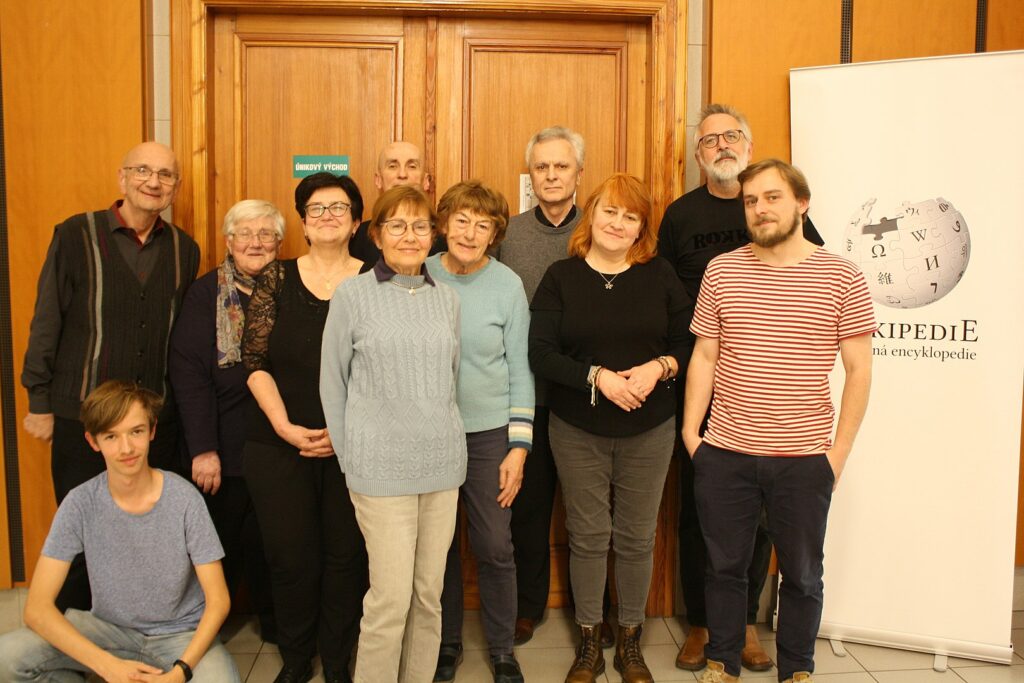 Seniors Write Wikipedia project provides senior citizens with the space for sharing knowledge as well as for making social connections and spending their free time. The program also engages libraries all over the Czech Republic by providing training to the library workers in the education of the elderly. The courses for librarians comprise of three loosely related trainings focusing on the Wikipedia basics and on the education of the elderly. Taking full advantage of the most extended network of libraries in the world, we teach the elderly how to use Wikipedia all over the country.
Are you interested in hosting a course for the elderly or in attending one? Contact us at seniori@wikimedia.cz or visit seniori.wikimedia.cz.
Students Write Wikipedia project ensures there is no more hard work wasted on papers that end up at the bottom of a shelf. What more, Wikipedia itself is a database of yet unresearched topics which can provide the students with inspiration for coming up with their own paper ideas. We can teach you how to use the Outreach Dashboard, or we can organize a training familiarizing you with the basics of working with Wikipedia. In cooperation with our Community Programs and Multimedia, we also host a whole range of editathons focused on the topics relevant to students.
Are you interested in joining the project together with your students? Contact us at studenti@wikimedia.cz or visit studenti.wikimedia.cz.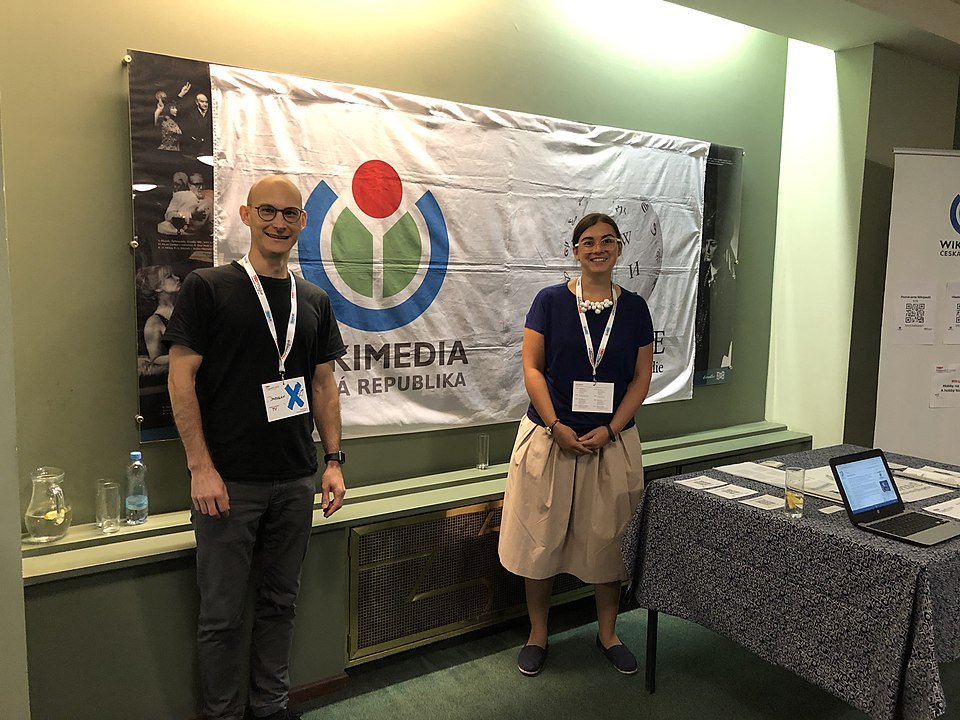 Teach (With) Wiki is a project aimed mainly at teachers of 8th and 9th grade elementary school students and first- or second-year high school students. The educational program introduces you to the basic (technical) functions of Wikipedia and subsequently provides you with practical examples demonstrating how to make effective use of these functions in developing critical thinking and digital literacy.
Contact us at studenti@wikimedia.cz or visit the Teach (With) Wiki website.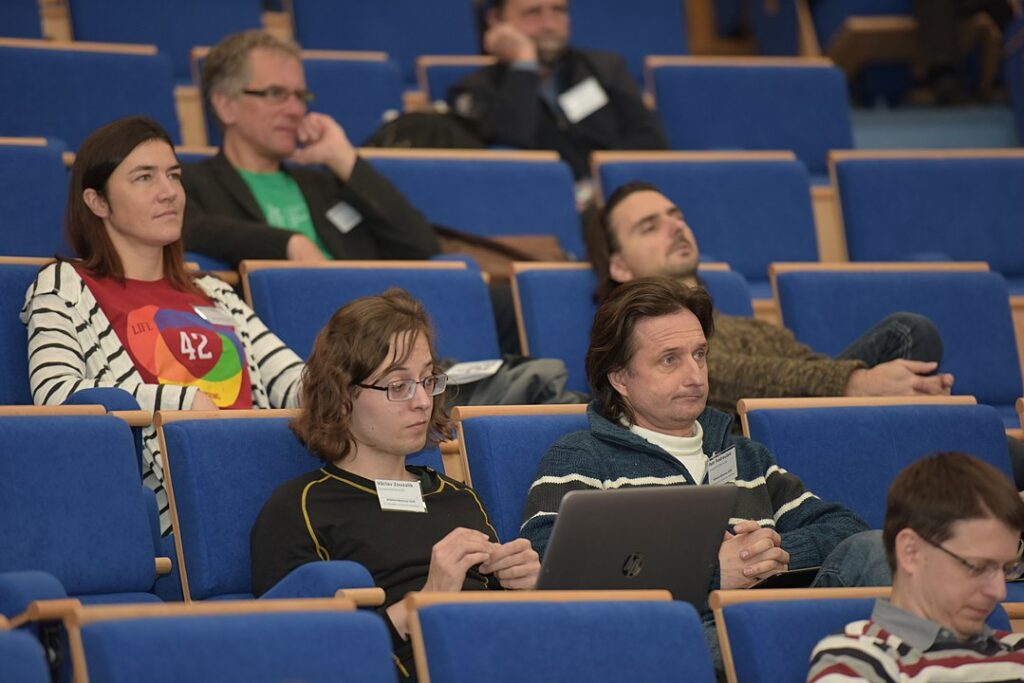 The program is aimed at educating both the general public and the existing community surrounding Wikipedia and other Wikimedia projects. The program attempts to create an open space for education for a number of target groups and to offer a closer look at areas and topics not fully covered in our other educational programs.
The program is open in two directions: it attempts to reach outside to draw in the general public, while also supporting the activities that contribute to the existing community on the inside.
The program encompasses:
educational activities for the general public
support of community-driven educational activities
annual WikiConferences
cooperation with an extensive team of Wikimedia lecturers
strategic cooperation and partnerships in the area of education
production and dissemination of open educational resources (OER)
Attend our wikiclub or start with reading our newcomer guide Hot to Write Wikipedia.